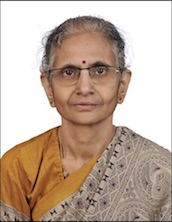 Dear Friends
Season's greetings.
Thank you for choosing me as the President, Neuropathology Society of India 2019-2020. It is a great privilege and I am humbled by this responsibility. I thank the Executive and all the members of NPSI for bestowing this honor on me. I aim to continue the efforts of Prof SK Shankar, our previous president, to strengthen the association. Our society has now entered fifth year and it is time to aim for next level of achievement.
We had a great academic conference hosted by Prof Bishan Radotra and his team at Post Graduate Institute of Medical Education and Research, Chandigarh in February, 2019. The minutes of the general body meeting are circulated herewith. After a hot summer, we welcome the Monsoon rains and resume our association activities.
Despite the increasing burden of neurological diseases in India, the neuropathology services, both diagnostic and basic research are limited to few centers only. One of the important objectives of our society is to increase awareness of neuropathology from medical colleges and district level hospitals nationwide, identify the problems, focus on improving the infrastructure and encourage need based research. To achieve these objectives, we need to promote membership, participate actively in all regional/national meetings of pathology and neurosciences, share and disseminate knowledge of neuropathology. On this note, I request you all to post interesting or difficult cases on our website to elicit discussion and help each other. Efforts are on the way to conduct a mid-term CME. 
For further development, collaboration with other societies is important. As part of efforts in that direction, our next annual conference will be organized in association with the Asian Oceanian Society of Neuropathology in September 2020 in NIMHANS Bangalore. More updates will be made available periodically on the website.
I look forward to co-operation and suggestions from all the members.
Best wishes
Prof Sundaram Challa