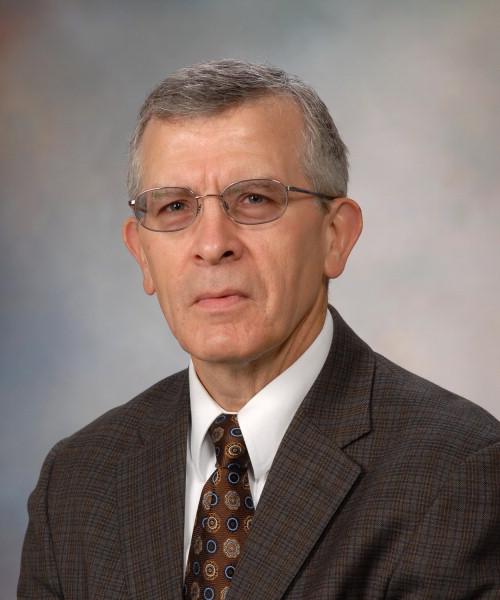 My dear Friends and Colleagues,
During the past 10 months, I have been communicating with you all once in a month .I sent a series on Legends in Neuropathology. I am sure you would have read all these 'write-ups' and found some useful information. Last in this series I am sending the 'write-up' on Prof. Dennis W Dickson.
As I said in my last communication, it will be my pleasure to meet you all during the forthcoming NPSICON at Lucknow. My tenure as the President of the society will come to an end after this conference. I take this opportunity to express my sincere thanks to each and every one of you for your kind co-operation and good wishes. I will continue to contribute for the growth of the society in future.
My best wishes for the academic growth Neuropathology Society of India.
Prof.VV. Radhakrishnan.
Dr. Dickson is a neuropathologist who focuses on studies of neurodegenerative diseases, such as Alzheimer's disease and Parkinson's disease. He is director of the Udall Center of Excellence in Parkinson's disease Research. He also oversees the Mayo Clinic brain bank. For more than 20 years, he has built one of the largest and well-characterized brain banks in the world — a resource that has benefitted research of many scientists and clinicians.
Dr. Dickson was born in Iowa and earned a bachelor's degree in biochemistry and his medical degree from the University of Iowa, where he also spent a post-sophomore year in anatomic pathology and neuropathology. He completed residency in anatomic pathology and neuropathology at Bronx Municipal Hospital Center and Albert Einstein College of Medicine in New York City in 1986, where he was the director of Neuropathology for 10 years before arriving at Mayo Clinic.
One of his first research papers described monoclonal antibodies specific to neurofibrillary pathology in Alzheimer's disease and progressive supranuclear palsy (PSP), a rare parkinsonian disorder. Dr. Dickson went on to develop the world's largest brain bank for PSP and related disorders.
Studying donated brains has led to a number of discoveries, including new genes and genetic risk factors for Alzheimer's disease, PSP and other major neurodegenerative disorders, such as Lewy body dementia, frontal lobe dementia and amyotrophic lateral sclerosis (ALS), also known as Lou Gehrig's disease. More recently, he studied the frequency of chronic traumatic encephalopathy (CTE) in the Mayo Clinic brain bank with a research fellow, Kevin Bieniek, Ph.D., and found it only in brains of former athletes involved in contact sports.
In addition to providing a final diagnosis, neuropathologic findings provide closure to the family and feedback to the physicians involved in care of the patient. They also help elucidate the molecular pathology of these disorders, which will eventually lead to better diagnosis, treatment and prevention of these disorders, according to Dr. Dickson.
Dr. Dickson has been nationally and internationally recognized with awards, such as the Metropolitan Life Award, Saul R. Korey Award from the AANP, the Fred Springer Award from the American Parkinson's Disease Association, the Alfred Meyer Award from the British Neuropathological Society and the Potamkin Prize from the American Academy of Neurology. In 2015, he was named a Mayo Clinic Distinguished Investigator.