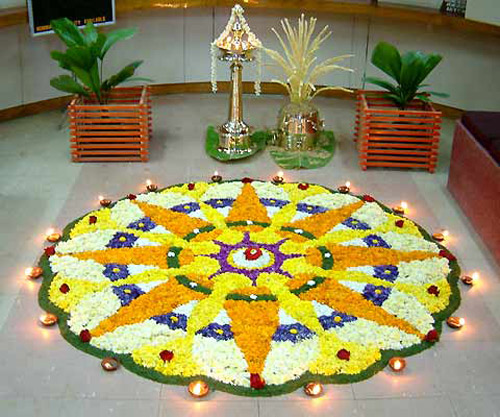 August 30, 2017
Dear friends and colleagues
It is the festival time in God's own country!!. The 'Onam' festival season has already begun here in great festive mood. This is the time when King Mahabali visits us and wishes to see his people in a happy frame of mind and spirits. It is a festival celebrated by all citizens of Kerala regardless of caste and religion. Those of you who wish to learn more about this may either visit here during Onam season next year or get more information by goggle.
I send herewith a write-up on Prof.Harry M Zimmermann. I am sure it will be a interesting material to read.
Best wishes
Radhakrishnan.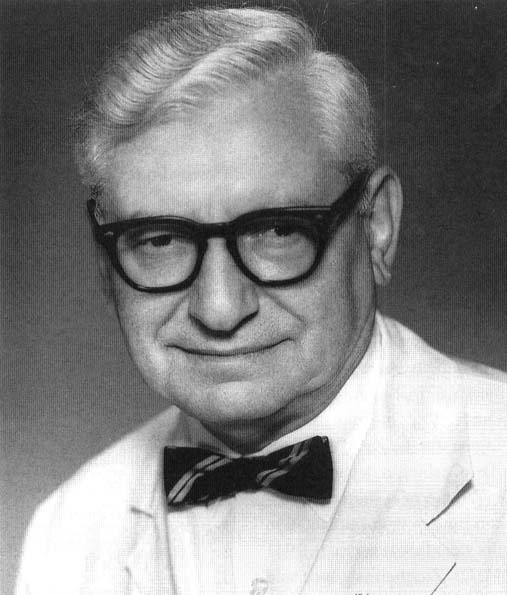 Dr.
Harry
M. Zimmerman, Professor Emeritus at Albert Einstein College of Medicine and Chairman Emeritus of the Department of Pathology at the Montefiore Medical Center, died at the age of93, on Friday 28 July 1995.
Dr. Zimmerman was truly great, not only as a scientist but also as a human being. He was a pioneer of neuropathology, and he devoted his life to its progress.
Dr. Zimmerman was born in Wilno Province, Russia (now Vilnius, Lithuania) on 28 September 1901. In 1909, his parents brought him to the United States of America and settled in New Haven, Connecticut. Dr. Zimmerman must have been an exemplary child and was schooled at the attached school of Yale University. He subsequently studied at Yale Medical School, graduating in 1927.
As a resident in the Department of Pathology at Yale, Dr.Zimmerman was offered a fellowship by Dr. Milton C. Winternitz, Chairman of the Department of Pathology and Dean of the Medical School. The fellowship permitted one year's study abroad. Dr. Winternitz encouraged Dr. Zimmerman to gain neuropathological training because Dr. Wintemitz had an intention to establish a neuropathological section in the Department of Pathology at Yale.Dr. Zimmerman chose to work with Professor Walther Spielmeyer at the Deutsche Forschungsanstalt fur Psychiatrie in Munchen. Professor Spielmeyer was well known as a world authority in neuropathology. Among those whom Dr. Zimmerman met in Munchen were A. Opalsky, M. Bielschowsky, H. Spatz and  Hirasawa from Niigata. On the day of their arrival, Dr. Hirasawa and Dr.Zimmerman were encouraged by Professor Spielmeyer to go to the beer hall together. From that time on, they developed their lifelong friendship. They have their names on the name list of the institute. On his return to Yale early in 1930, Dr. Zimmerman began setting up the neuropathology section where he would remain as assistant and associate professor until 1944. During his early years at Yale he was mainly interested in nutritional diseases, particularly experimental works of peripheral neuropathy induced by Vitamin B-complex deficiencies.
In 1933, aged 32, Dr. Zimmerman met the pioneer neurosurgeon Dr. Harvey Cushing, famous for his distinguished career at Harvard, who came to Yale bringing with him several thousand brain tumor specimens. Dr. Cushing was interested in and encouraged Dr. Zimmerman's research and he became a close professional friend. Dr. Zimmerman made histological examination of brain tumors of Dr. Cushing's patients. Harry M.Zimmermann's financial stability which enabled him to develop his world renowned laboratory in neuropathology. Numerous future scholars of pathology, neuropathology, neurology, and neurosurgery not only in the USA but also from France, Greece, India, Israel, and other countries, including more than 100researchers from Japan,  sought Dr.
Zimmerman's expertise and were trained by Dr. Zimmerman. The lifelong friendship between Dr. Zimmerman and Dr. Hirasawa was the reason many from Japan came to Montefiore. Among these was Dr. Asao Hirano, who later succeeded to the Harry M.Zimmerman Chair in Neuropathology. The neuropathology conference every Thursday morning and neuroradilogy conference every Friday morning became known around the world. One of the most telling episodes in Dr. Zimmerman's life was the role he played in establishing the new medical school, now known as the Albert Einstein College of Medicine. It was Dr. Zimmerman who sought Einstein's agreement to use his name for the unnamed medical school.
Dr. Zimmerman's histological diagnoses of brain tumor established his reputation as a world famous neuropathologist. Through this association, Dr. Zimmerman met many outstanding scholars who came to study under Dr. Cushing. Among them was Dr. M. Nakata, from Niigata, the father of Japanese neurosurgery, who spent time in Dr. Cushing's department in1936. From about this time on, Dr. Zimmerman started his historic research on experimental brain tumors with implantation of chemical carcinogens. The results were first reported in 1941and subsequently in 1943 and 1944. Dr. Thomas Rivers from the Rockefeller Hospital asked Dr. Zimmerman to join the Naval Medical Research Unit.Dr. Zimmerman visited Guam, where he noted an extraordinary incidence of amyotrophic lateral sclerosis in the Chamorro natives. Later, he went to Okinawa and studied Japanese B encephalitis. During the war, he became friendly with Admiral Chester Nimitz and also collaborated with Dr. Albert Sabin on the future discovery of the oral polio vaccine.Dr. Zimmerman returned to the USA in 1946 and had to decide what direction to proceed in. One telephone call decided his course. The call came from Henry L. Moses, President of the Board of Montefiore Hospital for Chronic Diseases l He offered Dr. Zimmerman the leadership of Montefiore's Laboratory Division.
Dr. Zimmerman was honored repeatedly. Among many awards he received was the Order of the Sacred Treasure, given by the Japanese Emperor in 1973. Mr. Okuno, the Minister of Education, Science and Culture, presented the Order and thanked Dr. and Mrs. Zimmerman for doing so much for Japanese medical students and their families in the USA.Dr. Zimmerman was honored with the Gold-Headed Cane by the American Association of Pathologists in 1982. He was given Honorary Membership in the International Society of Neuropathology in 1982. He was also an Honorary Member of our Japanese Society of Neuropathology. He came to Japan every 6 years, the last time in September 1990, when he attended the XIth International Congress of Neuropathology in Kyoto to give the main lecture on 39 neuropathologists of the20th century.Dr. Zimmerman liked weekend visits to his country home in beautiful Harwinton, Connecticut, where he enjoyed driving and fixing his tractor. He loved tending his garden.Dr. Zimmerman once said to Mr. Okuno that whenever his father was asked his age he always replied that he was 104 years told. Dr. Zimmerman too lived a long life, dying at 93.
Dr. Zimmerman retained his lucidity until the last moment of his life. One day, he repeatedly asked, 'It's July 28th today, isn't it?' He had his fingernails cut and wished to shave, wash up, and brush his hair. It was the day of his death. As Dr. Toyokura said, he was like an old-time Japanese warrior taking to the field. He lived his life nobly and single-mindedly like a warrior. He will live forever in our hearts and minds.