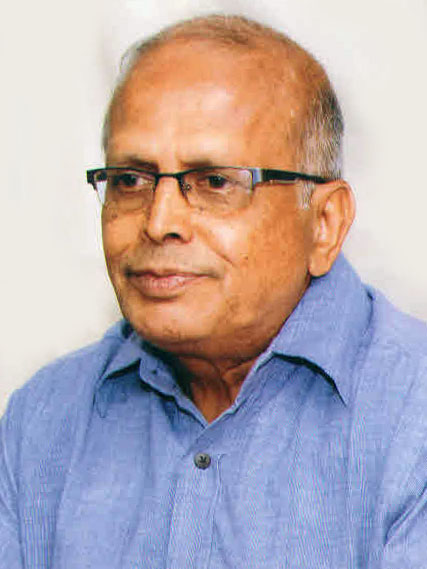 Dear Friends and Colleagues,
I send my best wishes to you all for a very prosperous and productive New Year 2018.
Our society has now completed three years of its existence. During this period, the society made rapid strides under the dynamic and inspirational leadership provided by Prof. Sarla Das and Prof.Ashru K Banerjee. I also consider that with their continued guidance, the society will go strength to strength and will demonstrate its academic potentials in coming years.
The third annual conference of our society will be held at Lucknow- A city well known for its monuments and awadhi culture. Prof.Nuzhat Hussain and her colleagues from the Department of Pathology, DR. Ram Monohar Lohia Institute of Medical Sciences, meticulously planned the scientific program and included wide range of interesting subjects. Symposia on neuropathology of temporal lobe epilepsy, cerebrovascular and neurodegenerative diseases are topics of major interest. Participation of renowned national and international faculty will significantly enhance the scientific content. In addition, pre-conference workshops on molecular pathology of CNS tumors and peripheral nerve biopsies will be priceless teaching material to the participants of the workshop.
Pleasant climatic conditions in mid-february at Lucknow, blended with rich awadhi cuisine will be added attraction. I have little doubt that all the delegates will cherish the academic as well as social events of this conference and carry its pleasant memories for a long time to come. On behalf of the organizing committee, I wish to extend a warm welcome and look forward to meeting you all soon at Lucknow.
I wish the conference a great success.
Prof.Vishnampet Venkataraman Radhakrishnan
President, NPSI.